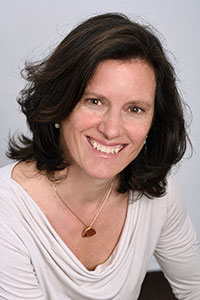 My most relevant professional training and work experience has been the following:
1989 Psychology degree MA (Hons.), Edinburgh University, GB
Research assistant at the Institute of Psychiatry, London, GB
1997 Doctorate in Psychology (Ph.D), King's College London, GB

1995 Clinical research assistant and Clinical Psychologist at the Department of Psychotherapy and Psychosomatic Medicine, University Hospital, Ulm, Germany
Teaching commitment for the Department of Psychotherapy (Medical students, Midwives), Ulm, Germany
Psychotherapy at the student counselling service, psychological consultancy for the Dept. of Psychotherapy for the Paediatric and Gynaecological Deptartment, University Hospital, Ulm, Germany
2003 accredited as psychological psychotherapist, Tübinger Akademie für Verhaltenstherapie (TAVT), Tübingen, Germany
2007 accredited as Psychotherapist (Cognitive Behavioural Therapist), Austria
2011 accredited as Clinical Psychologist, Austria
2014 teaching therapist of the Arbeitsgemeinschaft for Verhaltensmodifikation (AVM), Salzburg
Coordinator of the Graz AVM study group of cognitive and behavioural psychotherapists
Further training in couple therapy according to Gottman, Jellouschek, Revensdorf
Basic curriculum of Schema Therapy according to Young
Additional qualification as an infant, child and adolescent psychotherapist (AVM)
2017 School Psychologist at GIBS (Graz International Biligual School)
2018 set up the Schillerpraxis, a CBT (Cognitive Behavioural Therapy) Practice with colleague Dr. Susanne Presinger, in Graz
I was born Frankfurt a. Main, Germany and live in Graz since 2003. As I have spent many years in the UK, I also offer psychotherapy in English.